With the confusion around the launch date of the Google Nexus 5 steadily increasing, the device has been apparently spotted on the Google Play store momentarily before it was taken down.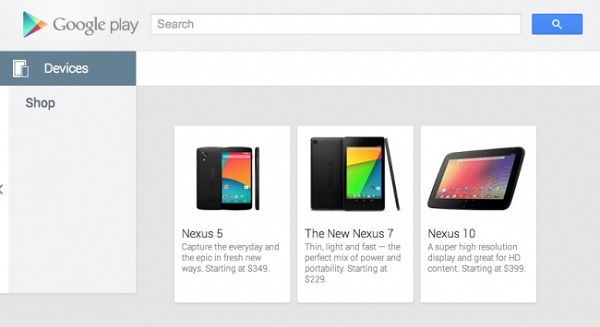 According to reports, the Google Nexus 5 was accidentally listed on Google Play. The version listed was with 16 GB of internal memory and was priced at $349. The listing was immediately taken down from the site. Being from Google, the listing confirmed that the new Nexus device would be manufactured by LG and not Motorola.
The Google Nexus 5 might seem a little expensive but there have been rumours earlier claiming that the device would be priced at $349. Further the Nexus 5 has the tag line "Capture the everyday and the epic in fresh new ways", which suggests new camera enhancements for the device. The device would be launched before the end of the month.