We recently reported of the Android 4.4.1 update rolling out to the Nexus devices which improved the camera performance on the Nexus 5 and now Google is already rolling out another update with Android 4.4.2.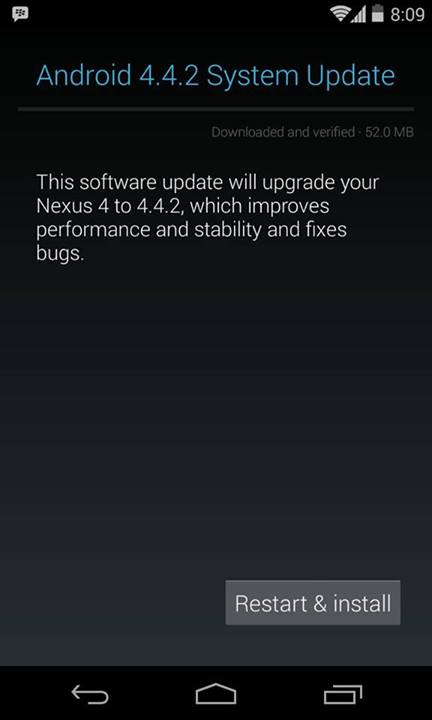 Google has not yet officially confirmed the update but some Nexus devices are already receiving the update and folks at Reddit, XDA and Sprint Forums have confirmed the update. We don't have the changelog of the update but the Sprint Forum moderator has listed some improvements that come with the update:
There are already direct links to download the update for your Nexus 4, Nexus 5, Nexus 7 and Nexus 10 and to install the update on your device all you need to do is execute a command  adb sideload [file name] to flash the update onto your devices.
Nexus 4
Nexus 5
2012 Nexus 7 Wi-Fi
2012 Nexus 7 3G
2013 Nexus 7 Wi-Fi
2013 Nexus 7 LTE
Nexus 10
In case you are not the one who tinkers with your device then you might wait as the OTA update will be rolled out gradually and people who have already received the update or have flashed it, do tell us if you notice any changes?
Thanks Vishal Dogra for the tip!