With the increasing demand for international calling and to make it affordable to the consumers, Nimbuzz has started offering such services at very affordable rates.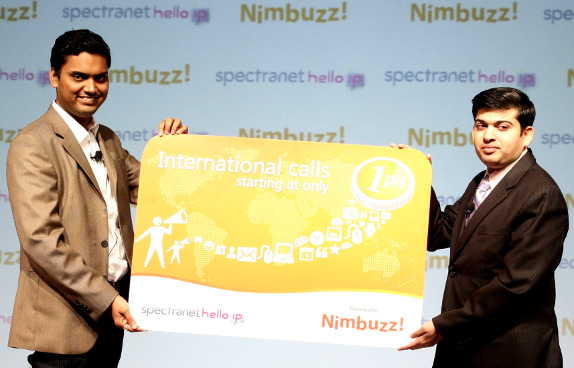 Nimbuzz, which is a widely used messenger in India, has partnered with Spectranet hello ip to offer international calling to Nimbuzz users at rates as low as 1 paise per second, which is lower than even the current local call rates. Nimbuzz would use the Spectranet hello ip dialler to make international calls and buy calling credit.
With the Spectranet hello ip offering, Nimbuzz users can recharge their accounts through credit card and use the talk time to make international calls. However, this facility cannot be used to make calls within India currently.
Speaking about the new offering, Vikas Saxena, CEO, Nimbuzz, said, "Nimbuzz has always believed in creating an ecosystem that brings the world together. We are extremely confident that our partnership with Spectranet hello ip will allow our Indian users to reach out to their loved ones across the world without cost concerns. The Spectranet hello ip is a unique proposition that allows Nimbuzz users to make international calls at rates almost 450% less than those that are available in the market today."