Nokia 801 is a Lumia 800 with running Symbian Belle
Yesterday we told you that Nokia might just stop development of Symbian and just end it with a N8 successor flagship handset. Now there's some scoop for you. According to rumours, Nokia will be porting Symbian Belle into the Lumia 800 and will be selling it as the 801. There is also a leaked image as you can see below.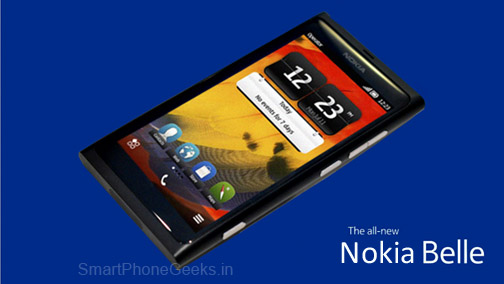 The rumours come straight from Eldar Murtazin who is well known for revealing smartphone details well before they are actually launched.

The image isn't that convincing and rumours cannot always be right. But we love gossip now don't we? The rumoured specs of the device include:

12-megapixel camera with auto-focus

1.4GHz processor

4-inch AMOLED ClearBlack display with 640×360 pixel resolution

NFC support

512MB of RAM

Symbian Belle
The polycarbonate design by Nokia used in the N9, Lumia 800 and Lumia 900 has been appreciated by consumers and even us. So a Belle device with the same body and design? Hmmm, sounds good.