So we heard various pricing rumours, and we even saw the smartphone up for pre-order but today we finally have confirmation that the Nokia 808 PureView will be arriving in India on the 6th of June.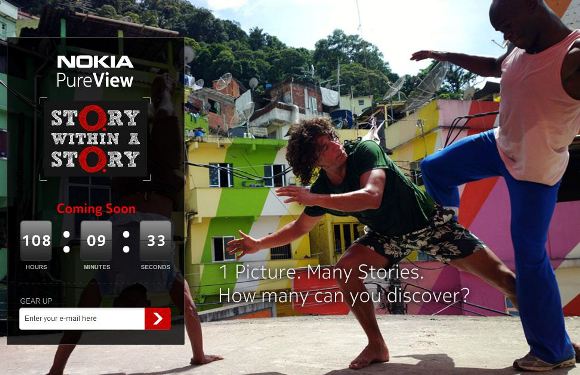 The confirmation comes from Nokia itself as they have put up a website (PureView.in) to tease you with a countdown that currently shows about 108 hours to go.

The page doesn't show much, only a really cool concept, "Story within a Story". A small area of a picture is shown, and if you answer what the whole picture is, then it opens up to reveal you the full sized image.
The 41MP boasting smartphone is one of the most awaited smartphones this year as it has blown away every smartphone camera out there, and yes we can't wait to start clicking with the 808 PureView. Let's just hope it isn't priced like the S III.