VR, or Virtual Reality, was quite a new concept a couple of years ago. However, it's something that many of the people who keep up with the technological trends are aware of now. More and more companies are focusing on VR and developers are slowly adapting their apps and games for this platform. The VR content that is available today is more and better than it was a few years ago. Well Nokia too is getting into VR content creation, and, the company has announced its partnership with Technicolor for the same.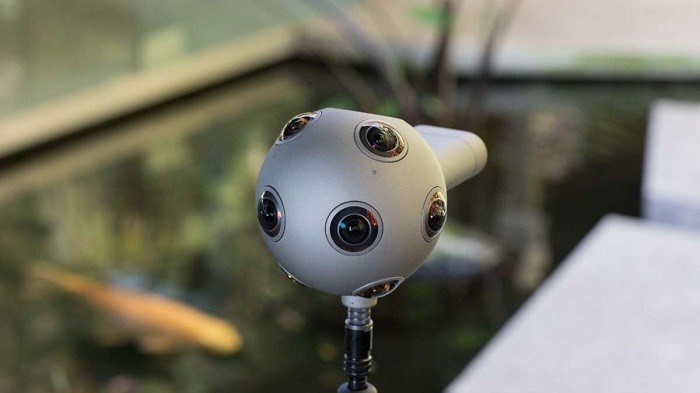 Nokia has announced that it has teamed up with Technicolor to create immersive VR content. This VR content will be created together by both the companies by making use of Nokia's OZO+ camera along with the OZO content creation tools.
Both the companies will work together on a number of projects with the first one being a series of 360 Masterclass sessions that will be held at Technicolor Experience Center (TEC) in Los Angeles, US. This will include offering courses on film making in VR. Besides, as a part of this partnership, Nokia's OZO+ camera will also put be on display at TEC.
"In the creation of immersive content, live action cameras are key to the storytelling process, and Nokia has invested a lot of time and research in understanding how to provide content creators with the tools they need to produce high quality image capture. Technicolor has a long history in applying our industry leading color-science capabilities and image processing pipeline to work with camera manufacturers in order to create the highest quality capture techniques and outcomes. That is why the Technicolor Experience Center is proud to be partnering with Nokia to offer classes that will explore the creation of high quality immersive content." said Marcie Jastrow, SVP of Immersive Media and Head of the Technicolor Experience Center.
Besides, apart from the OZO+ camera, Nokia also offers OZO Reality Platform for creating VR content which consists of OZO Deliver, OZO Player SDK and Nokia's VR format extensions.
Well, let's hope we get to see some interesting VR content in the coming days, be it videos, apps or games.