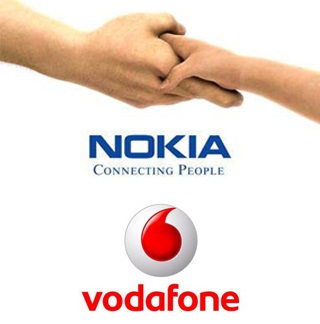 Nokia and Vodafone have teamed up and launched Nokia Life Tools services which provide access to relevant content on agriculture, education, healthcare and entertainment.  Relevant content in the areas of Agriculture, Education, Healthcare and Entertainment will be offered starting at Rs. 30per month to the growing rural and semi-urban mobile consumers. Vodafone customers can activate Nokia Life Tools across areas with network availability.
Nokia has taken the initiative and partnered with IGNOU, State Agriculture Marketing Boards, Syngenta, Pearson, EnableM, NDTV among others to create a rich ecosystem to deliver the services.  This service is available on a range of entry-level Nokia handsets including the popular entry level devices and is available in 11 Indian languages including Hindi, Gujarati, Tamil, Telugu, Bengali, Oriya, Assamese, Marathi, Malayalam, Kannada and Punjabi in addition to English.
Nokia Life Tools is basically based on a strong ecosystem connect of Government agencies, Industry players and NGO and has a range of innovative and personalized services covering Agriculture, Education, Healthcare and Entertainment targeted at both urban and rural consumers. These services are designed to address information gaps thus enabling consumers to be better informed and positively impacting their life improvement and livelihood needs.
Speaking on the announcement, Mr. V Ramnath, Director – Operator Channel, Nokia India, said, "Filling in the information gaps with Nokia Life Tools, we strive to contribute towards empowering people in the emerging markets with the right tools to help them make informed decisions in their daily lives. For this service to scale and benefit larger section of users, it is important to have a strong partner like Vodafone who share Nokia's vision of empowering people with the right tools."