Nokia announces C2-05 and X2-05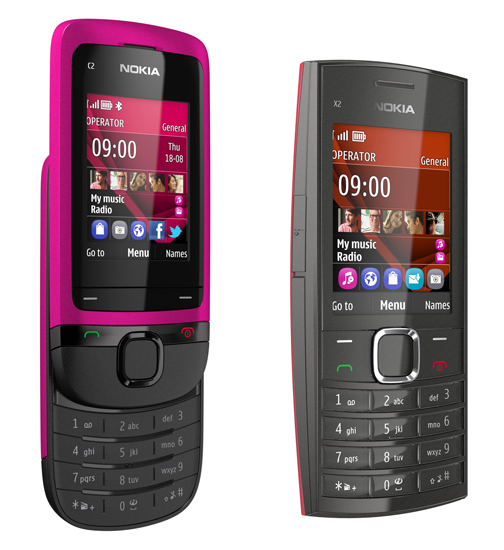 Two new handsets have been announced by Nokia which are said to cost less on your budget. The Nokia C2-05 and Nokia X2-05 are the latest S40 equipped handsets that will be coming with the new Nokia Browser which uses Nokia's compression technology to deliver real mobile web pages quickly and at a fraction of the bandwidth, and cost, of other mobile phones. They also come with the Nokia Store for access to thousands of apps. Both have dedicated social networking apps preinstalled as well.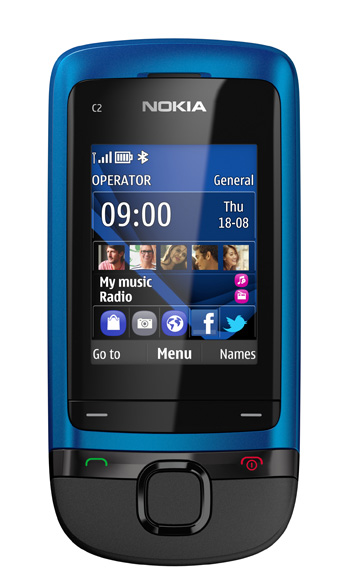 The Nokia C2-05 has a slider form-factor, includes the Nokia Browser and the Nokia Store, dedicated Facebook and Twitter apps, a VGA camera with digital zoom, a media player for MP3 and MP4 files, FM radio with a recorder built in, support for 32GB of external memory on a MicroSD card, Bluetooth, MicroUSB, a 2-inch QVGA resolution (320 x 240 pixels) LCD and battery life is rated up to 20 days in standby or four hours talktime.
The Nokia C2-05 will be available in Q4 at an approximate cost of 50 Euros before any local taxes or operator subsidies.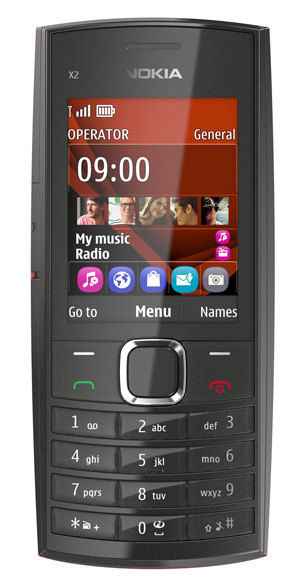 The Nokia X2-05 is a candy-bar form factor phone that offers an emphasis on music and media. Like the Nokia C2-05 it comes with the similar set of apps, a music player and a loudspeaker that can reach upto106phons which is enough to entertain the whole room. There's also an FM radio with a recording facility, a VGA camera, a 2.2-inch QVGA display with 320 x 240 resolution, MicroSD card support with up to 32GB and a rated battery of 25 days on standby or four hours talktime.
It will be available in Black, Silver, White and Bright Red colour options at around 46 Euros before any local taxes or operator subsidies. The X2-05 should also hit stores in Q4 2011.
These should do very well in India as low-budget handsets are a big boon in the Indian mobile market.