While Nokia was once known for its innovation in the mobile industry, the company apparently had something interesting for a smart watch and it had even managed to reach the patent's office.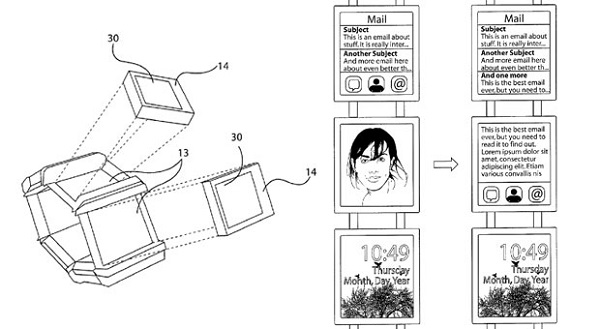 According to a new filing at the USPTO office, Nokia was conceptualizing a watch which would be far more sophisticated than the Galaxy Gear from Samsung. The Nokia watch would apparently be more like a bracelet, with small segments which would house the display, each of which would be dedicated to a certain function or application.
The patent diagrams further suggest that you could control the required application by just turning the bracelet to get the required segment facing towards your eyes. But now considering that Microsoft is taking over the reins of Nokia, it is hard to guess whether this brilliant idea of smart watch would ever see the light of the day.