Nokia Asha 300 now available for Rs. 6,835 via Flipkart
The Nokia Asha 300 is now available in India via online store Flipkart for Rs.6,835. The Series 40 handset was first unveiled at Nokia World back in October and was eventually shown off in India in December.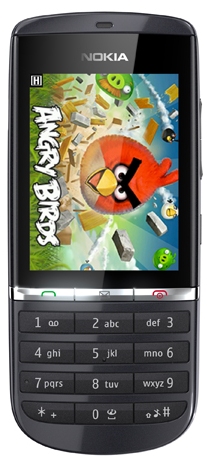 The handset features a touch screen and a keypad with Angry Birds pre-installed. It also features 3G connectivity, a 5 megapixel camera, Bluetooth, Music Player and FM Radio. The Asha 300 also comes with Nokia Music Unlimited service which offers 3 months free subscription of DRM free Music.
Series 40 OS

5 MP Primary Camera

2.4-inch Touchscreen

1 GHz Processor

Alphanumeric Keypad

FM Radio

Wi-Fi Enabled

Expandable Storage Capacity of 32 GB

The handset is available in red and black colour options. Check out the Flipkart page over here.