It seems the two Asha devices that were until now kept under wraps are now out. It seems from the leaked specs that the Asha 502 and Asha 503 are well, the two Nokia Asha devices that are going to be revealed at the Nokia World Event in Abu Dhabi today.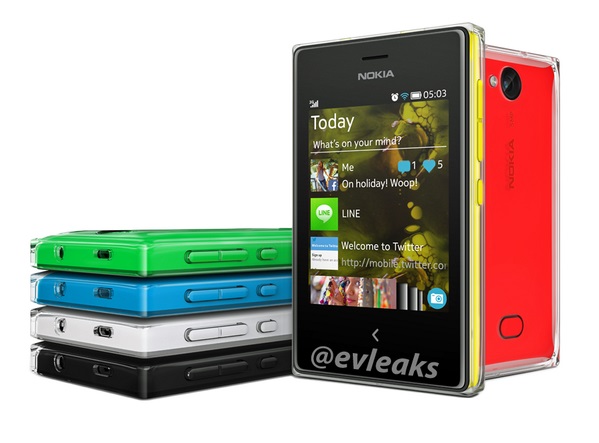 Both Nokia Asha phones are targeted for the budget segment and their specs tell a similar story.
According to the leak, the Nokia Asha 503 phone comes with a 3.2-inch 240 x 320p  display and a 5-megapixel rear camera  with LED Flash, a microSD slot and a 1200 mAh battery. Additionally, it would come with 3G, Wi-Fi and Bluetooth 3.0.
The Asha 502 seems a lower scale model of the same handset with all the same features, but without 3G.
Both the Asha 502 and Asha 503 might come with a 102.55 mm x 60.55 x 11.5 mm, weighing in at 112g. They will come in a wide range of colors and and have a glassy body. Both handsets should come priced around $110 (Rs. 6600-7000).
The Asha range, which  will remain with Nokia even after the Microsoft takeover is a done deal, holds out great hope for the future. Both the Asha 502 and Asha 503 should apparently come with titles such as Plants vs Zombies and Whatsapp, which will just add to their charm.