Nokia clarifies its stand on Nokia Belle delay for Nokia 500
So, all the Nokia devices running Symbian Anna devices have already received their much-awaited Nokia (Symbian) Belle update back on February, minus the Nokia 500. At the time of the roll-out of Belle, Nokia told us all that the 500 will receive the update a bit later, without giving out a specific timeframe to expect the release.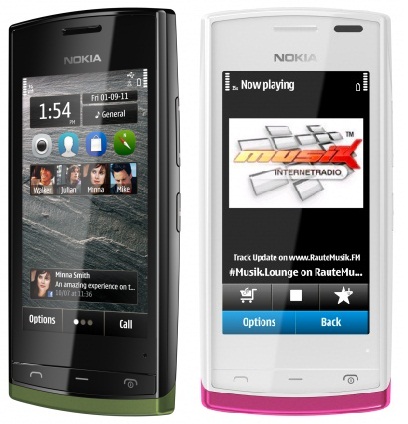 But now via the Belle FAQs, Nokia has clarified its stand over the delay of the Nokia Belle release for the Nokia 500 and said that it is all to be blamed over the 500's hardware on which Nokia is finding it tough to release the update. Nokia has further went on to say that the 500 will only have 4 home-screens as compared to the 6 that are normally now found on other updated Belle devices.
With this Nokia has also said that the FM

transmitter and widget are not supported in Nokia 500 plus it would include Nokia Maps 3.06 instead of the latest 3.08 which has been made available to users with the Belle. So this is indeed very sad news coming in for Nokia 500 owners but for now this is the only official news from Nokia. But amongst all the sadness, one good thing with this is that Nokia 500 users will get Angry Birds directly on their devic with the Belle update. Further on, we hope that in the near future Nokia does try and include all the missing features for the Nokia 500.

Read more over here