As the iOS 6 from Apple reached older devices, people tried all the new feature they had got and well that's normal too.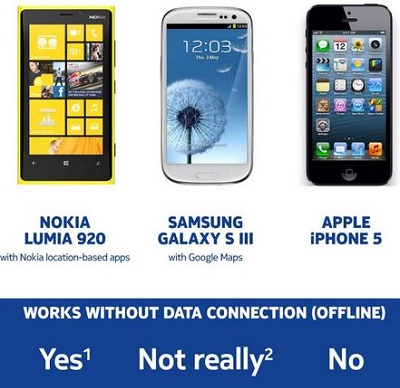 But the biggest change in the iOS 6 is that Apple has dropped Google Maps and replaced it with its own Maps app. Well well, and it seems that the app is half baked and loads of users out there are not liking it at all. With this, Nokia has got a chance to take advantage of the situation and it has done the same.
Over at Nokia Conversation, the Finnish giant has released a comparison where the company has compared its Map and Location based service over Nokia Lumia 920 with that of Apple's Maps on iPhone 5 and Google Maps on Samsung Galaxy S III. And going by the infographic, Nokia is the winner.
 
Check out the details below.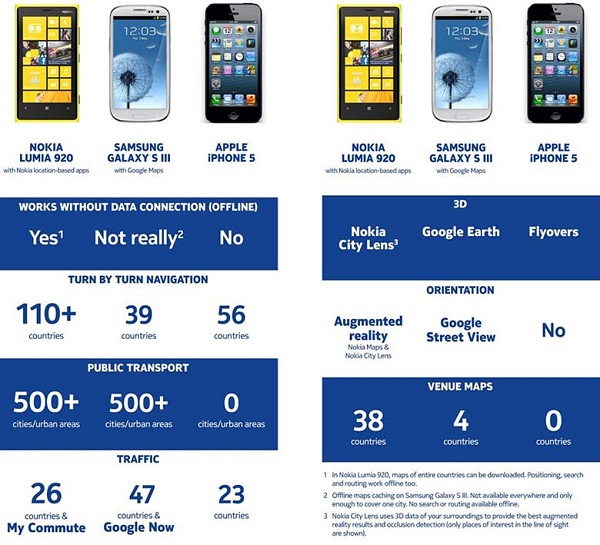 Oh and Nokia's not stopping here. Check out the Maps below to see the number of countries where voice guided turn-by-turn navigation is available by Nokia, Apple and Google.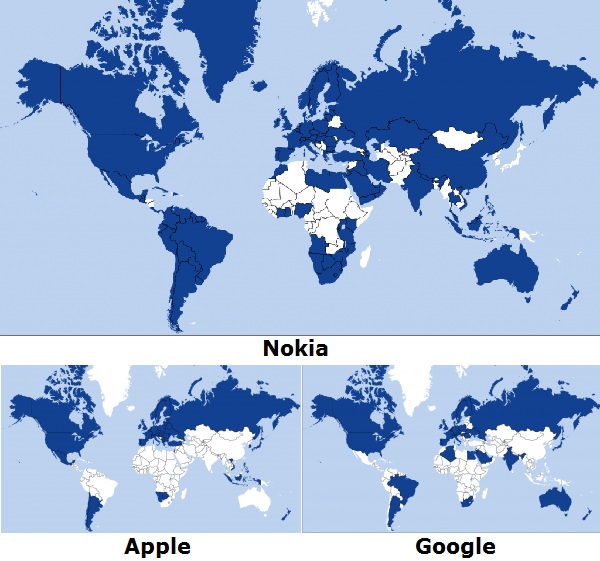 So what's your take on the mapping services provided by each of the company and which is your personal favourite?