Nokia files patent for Self Charging Mobile Phone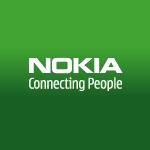 Imagine that you are in middle of important discussion with your client or friend and your mobile battery drains out. Obviously you will feel bad and will feel worse when there is no place around to charge your mobile phone batteries. Now what if you can charge your mobile phone battery by shaking your mobile ( i.e. battery gets charged by the movement) That would be great isn't it? Another aspect of this is that lots of electricity will be saved due to such self charging batteries.
Mobile Manufacturing Giant Nokia is working in this direction and has applied for the patent of 'Piezoelectric Kinetic Energy Harvester'. In simple words Nokia has applied for the patent of  'self charging batteries.'
The brief description of  'Piezoelectric Kinetic Energy Harvester' as given by Nokia in its Patent applications is "A battery for an electronic device is contained within a first frame that is coupled to a second frame by one or more piezoelectric elements. The second frame is coupled to a device chassis by one or more additional piezoelectric elements. In response to translation and/or rotation of the electronic device, portions of forces induced by the battery mass are transferred to the piezoelectric elements. Electrical energy output by these piezoelectric elements is received in a power controller and can be applied to the battery. Additional device components can also be contained within the first frame so as to increase the total mass that induces forces applied to the piezoelectric elements."
The technology which nokia is trying to develop is not limited to Mobile Phone batteries. The devices where this technology can be applied includes, but are not limited to, cellphones, "smart" phones and other wireless communication devices, personal digital assistants, laptop computers, broadcast receivers, portable music players, etc.
What do you think about 'Self Charging Mobile' ? Do share your views.