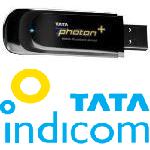 TATA Teleservices (Maharashtra) Limited has launched the TATA Photon+ in Pune. TTML earlier launched TATA Photon + in Mumbai, Nagpur, Nashik, Kolhapur and Goa. The Tata Photon+ service will be accessible via both USB Modems and Routers, catering to consumer and business segments. TATA Photon+ USB device is available at Rs. 2299.

To know TATA Photon+ tariff details click here.

I recently reviewed TATA Photon+. To read my review click here.