Nokia launches a new Bluetooth Headset with NFC called the Luna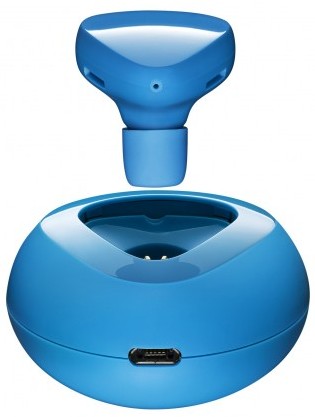 Nokia just announced the Nokia 603 and now here is a new accessory launched by the company. The Nokia Luna Bluetooth Headset is a bright looking headset which offers Bluetooth connectivity along with NFC.

The Luna headset has a two-piece design; the base and the part that you put in your ear. Taking the earpiece out of the base automatically starts up the Bluetooth connection to your phone and answers incoming calls. Putting it back hangs up the call and powers down the Bluetooth connection. The headset also includes voice prompts to assist you with pairing, and also to tell you when the battery is low. It even has NFC built in so it can connect Nokia handsets supporting the NFC connectivity feature. The battery life is up to 8 hours talktime or 60 days standby.
The handset will come in a range of colours including black, white, fuchsia, green, yellow and blue, and will be available from Q4 2011 and should cost around €69.