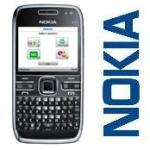 Nokia has unveiled Nokia E72, a full QWERTY smartphone. The Nokia E72 comes with Nokia's push consumer email service, Nokia Messaging and onboard clients for Mail for Exchange and IBM Lotus Notes Traveler.   The Nokia E72 will be available in 2 colors, viz., Zodium Black and Topaz Brown at a price of Rs. 22,989.

The Nokia E72 builds on the formula from Nokia's most successful QWERTY keyboard device, the Nokia E71, and adds important new functionality such as desktop-like email experiences.  Accessing popular accounts such as Yahoo! Mail, Gmail, Windows Live Hotmail, Ovi Mail and thousands of other email service providers is simple through improved on-device email setup, with the same easy to use UI integrating all of the owner's corporate email accounts as well.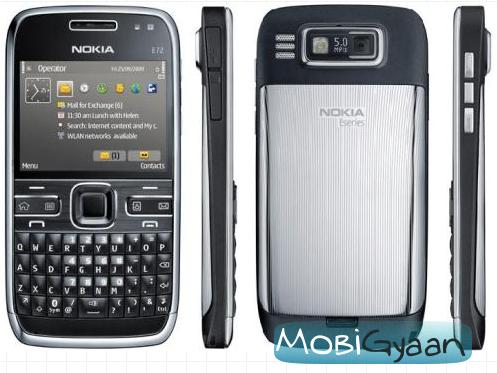 Nokia E72 includes an Opti NAVI Key for more intuitive scrolling through menus, emails and fast panning of images. Conversations are also clearer with active noise cancellation, and a torch can be activated with a single press of the spacebar key. The office capabilities have been updated with a new version of Quickoffice, which delivers Microsoft Office 2007 compatibility as well as free version upgrades when new features become available.  Nokia E72 has 5 megapixel camera and a standard 3.5 mm audio jack. The handset comes with A-GPS and compass with integrated maps.