The wait for the first Nokia phablet device has finally ended and the Nokia Lumia 1520 definitely seems to be worth the long wait.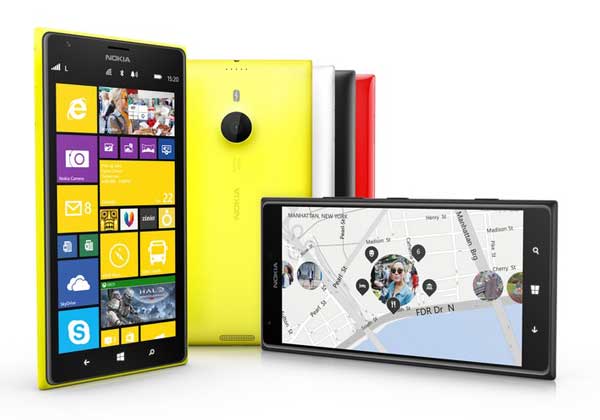 Nokia officially launched the Nokia Lumia 1520, the first 6 inch phablet from the company which has full HD resolution and 367 ppi density. The smartphone would also be the first Nokia handset to be powered by the superfast quad core Snapdragon 800 processor clocked at 2.2 GHz. The device packs in a 2 GB of RAM and 16 GB of internal storage. The device is priced at $749 off-contract.
The Nokia Lumia 1520 is equipped with the 20.7 MP camera with Carl Zeiss lens, improved Panorama and optical image stabilization. However the camera has a maximum usable resolution of 18 MP in 4:3 aspect ratio but a 16 MP wide aspect mode is also available. The camera is supported with the new Nokia Camera app with improved saturation and other settings. Interestingly, the device packs in four HAAC microphones.
Specs of the Nokia Lumia 1520:
6 inch display
1920 x 1080 pixels resolution
2.2 GHz quad core Snapdragon 800 processor
2 GB RAM
16 GB internal memory
20.7 MP primary camera
Windows Phone 8.1
3400 mAh battery