Nokia Lumia 2520 tablet arrives with 1080p touchscreen and LTE connectivity
Nokia has finally revealed its first tablet, the Nokia Lumia 2520. The Windows RT based tablet is built to take on the likes of the Surface tablet range from Nokia. It comes with the touch-centric Windows RT 8.1.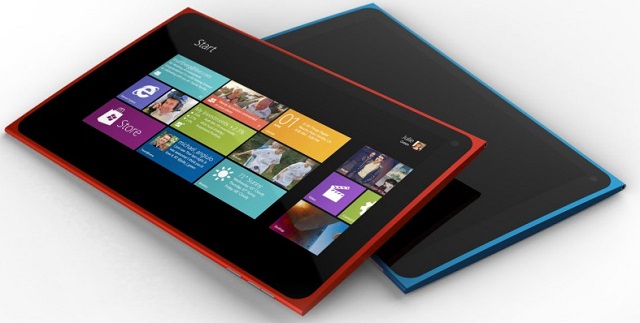 Under the hood, the Nokia Lumia 2520 tablet is powered by a 2.2-GHz quad-core Snapdragon 800 processor along with an Adreno 330 GPU. The tablet comes with a 10.1-inch 1920 x 1080p screen. It comes with an AH-IPS record for 650 units of brightness. It also has a sub -6% reflective index, which will ensure that it works fine in sunlight too. Along with that it will come with 2 GB RAM, 32 GB internal memory and an external MicroSD slot.
There is also a rear 6.7-megapixel camera on board with a Carl Zeiss lens and a wide f1.9 aperture along with a 2-megapixel front snapper. There is also an 8000 mAh battery on board.
As far as software goes, there are added goodies such as Video director on board.
The amazing thing with the Nokia 2520 is definitely its Keyboard accessory which comes with two full size USB ports. The keyboard not  only acts like a keyboard with gesture keypad, it provides the tablet with 5 hours of additional battery time.
Even the form factor of the Nokia Lumia 2520 sounds amazing. It comes with a 267 x 168 x 8.9mm form factor, weighing in at around 615g. The LTE which sets it apart from all the stuff in the market, provides it connectivity for around 150 mbps download speeds.
It's expected price should be around $500, while expected availability should be next month.
Nokia Lumia 2520 Specifications: 
 267 x 168 x 8.9mm form factor; 615g Weight
10.1-inch 1920 x 1080p screen
AH-IPS record for 650 units of brightness; -6% reflective index
Windows RT 8.1
 2.2-GHz quad-core Snapdragon 800 processor; Adreno 330 GPU
32 GB internal memory;  external MicroSD slot
Rear 6.7-megapixel camera;  2-megapixel front snapper
8000 mAh battery
 Keyboard accessory