The Nokia Lumia 610 which was revealed by Nokia around the MWC 2012 and which is said to be the cheapest Windows Phone has already started shipping in Asia.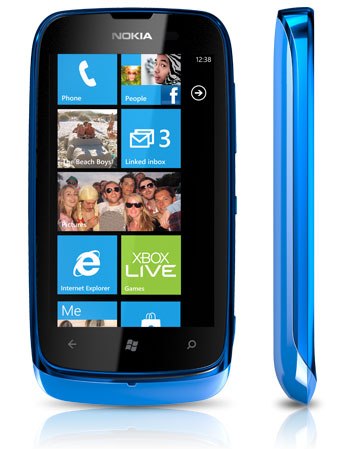 Philippines will be the first ones to see the Lumia 610 in the last week of April. Countries including China, Hong Kong, Indonesia, Malaysia, Singapore, Taiwan and Vietnam will have to wait a couple of more weeks and more region will get them after the above mentioned countries. Which means that India might see the smartphone by May.

The smartphone will be available in black, cyan, magenta and white colour optionsa. A quick reminder of the specs which will include a 3.7-inch WVGA screen, 256MB RAM, 8GB of storage, Windows Phone 7.5, a 5MP camera and various Nokia apps. Oh and just for clarification, this won't be the NFC version. The smartphone should cost about $250 (Rs.12000) before applicable taxes.