Phew! Samsung's 'Next Galaxy' is the hottest thing in the mobile world as for now, as there are so many leaks everyday from a source and then there is another one, claiming that the previous leak was a total waste.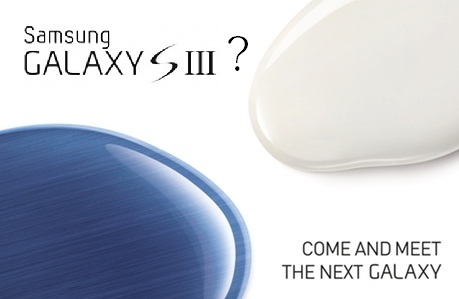 Yeah this has just happened again. Earlier we told you that Gizmodo's Brazil team has a picture of the 'Next Galaxy' (S III) but now, TheVerge is reporting that its source is saying that the leak is 'Not even close to the final design'. Yeah you read it right. 

The source goes on to claim that the device that was pictured is actually the prototype device which Samsung is sending out to operators to test in 'Dummy Boxes' so that the real identity of the upcoming successor to the S II is secret until the last moment and is not the final device.

The source also said that the security around the 'Next Galaxy' is the tightest ever for any device from the Korean giant. Also none of the leaks until now have been accurate. The company has kept everything in such great wraps that nobody is even able to confirm if the device will even be called the Galaxy S III or something else. Samsung created this confusion over naming and much hype when it sent out invitations to media asking them to come and 'Meet the Next Galaxy'.

For now, only thing known to everybody is that Samsung has kept the 'Galaxy' tag unchanged and the device will be unveiled on the May 3 in London. What do we do now? Well sit back; wait for another set of rumours and leaks, until the company reveal the facts in less than two weeks time.