Earlier today, we shared with you that Nokia is possibly planning to launch the Nokia Lumia 920 and Nokia Lumia 820 Windows Phone 8 smartphones in the Indian subcontinent on January 11th, 2013, according to the information provided by a Nokia Care Chat executive.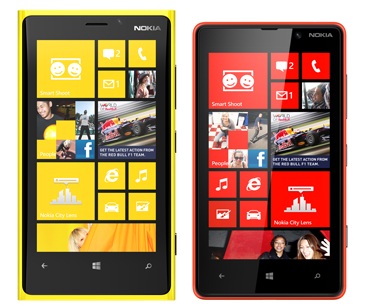 And now, we see the Lumia 920 and Lumia 820 available for pre-orders for prospective buyers over TheMobileStore.
The retailer has listed the Nokia Lumia 920 for Rs.39,999 and the Nokia Lumia 820 for Rs.29,999 but has clearly pointed out that this is not the final price. According to the retailer, if the price of the smartphones is lower than what it is charging buyers, it will refund the difference amount once Nokia announces the official pricing.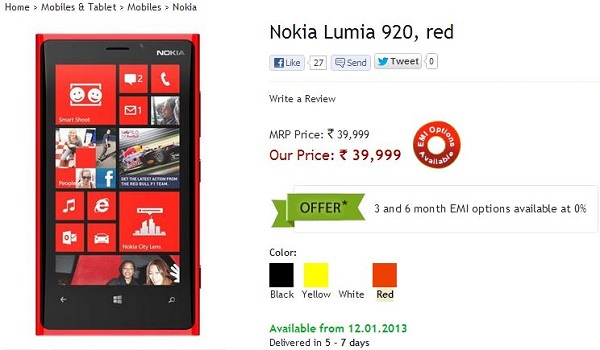 TheMobileStore expects the Lumia 920 to be priced anywhere between Rs.35,000-40,000 and the Lumia 820 is expected to arrive at anything between Rs.25,000-30,000. The Lumia 920 and the Lumia 820 are both available in 4 color options: Black, White, Yellow and Red.
The retailer has also mentioned on the page that the smartphones will be available from 12-01-2013 which almost confirms that Nokia is launching the Windows Phone 8 running devices on 11th January.
While there are many buyers who are interested in the Nokia Lumia 920, it is the Nokia Lumia 620 which could steal the limelight once the device is launched in the fourth week of January as we expect the mid-budget to be available anywhere between Rs.15

,

000-20,000.

So which one are you waiting for?