With the Nokia Lumia 1520 receiving a positive response from the Nokia fans, the company now has plans to deliver another similar device with a 5 inch display.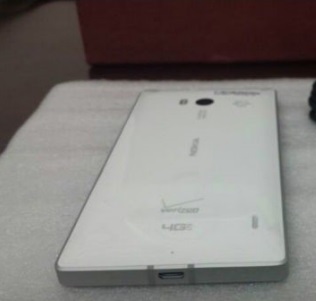 According to images leaked, the alleged Nokia Lumia 929 with the 5 inch display is pictured. The device is supposed to feature specs closely similar to the Nokia Lumia 1520, including the powerful quad core Snapdragon 800 processor. While the device would have a 5 inch display, it is expected to sport a 1920 x 1080 pixels resolution.
As per the sources, the Nokia Lumia 929 is expected to be launched on or before December 20. The device is said to have a 2510 mAh battery. The device is expected to have a 2 GB of RAM and 32 GB of internal memory. However, this model in white is supposed to be a limited edition and hence wouldn't be available in large quantities, but there would obviously be a range of other colours to choose from.