Nokia showed off much at the Nokia World 2013. But even though its release of 6 devices hogged the limelight, there was something in the background that was equally commendable – the Nokia Lumia Black Update.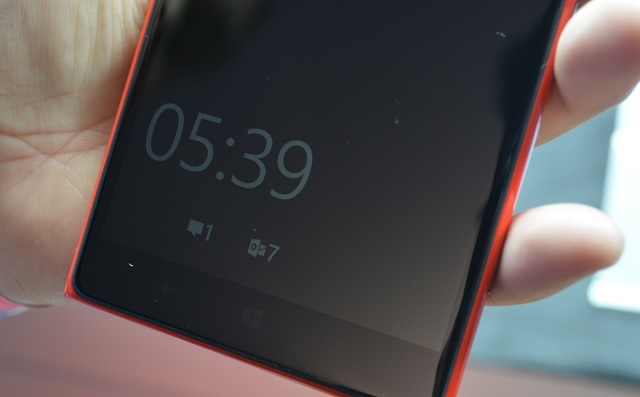 The Nokia Lumia Black update seems like Nokia's gift to the world before it goes out. It added lots of stuff and will make the users of Nokia Lumia devices  jump with joy. Here's the stuff to look forward to in the update:
Nokia Beamer
The Nokia Beamer is the new screen sharing mechanism from Nokia. It takes its lead from the Photobeamer app currently present on Lumia smartphones. While Photobeamer allowed one to create a QR code and share pictures using it, Beamer takes it to a whole new level by allowing you to mirror your Lumia  device. You can for example, mirror the Lumia 1520's 1080p screen on a Nokia Lumia 920.
Glance Notifications
Nokia has greatly improved on its glance notifications with the Nokia Lumia Black update. Glance is the custom screen displayed when the phone is in the Standby mode. The update adds an image background mode, so that your phone does not look bland in the mode anymore. Along with that, Nokia is adding notification support.
If you are the sporty type, Nokia is adding a pedometer just in case. It will measure your steps and put the information on the Glance screen.
Nokia Camera app
This is the best feature of the Nokia Lumia Black update. If you have a Pureview phone like the Nokia Pureview 808 or the Nokia Lumia 1020, you are in for a treat. Nokia is bringing high-level photography updates to its Camera app.
The new camera app allows you to shoot in RAW format, allowing you to edit the photos in Photoshop later.
The most awesome feature though is the Refocus feature, which lets you focus on different parts of an image, after you have taken it! Even your friends can do so over Facebook. Yay!
The app also allows you to focus on colors and greyscale every other part of the image, which is something different from any smartphone camera filter available in the market.
Storyteller 
Nokia's Lumia Black update adds a feature called storyteller. It is an amazing new way to organize your clicks. It also puts GPS tags on your clicks using Nokia HERE Maps. You can actually click on the pic and get to know where it was taken, not just when.
HERE Drive, HERE Transit and HERE Drive+
Nokia has updated its Here Drive feature to include saved maps, so that in case you are in an area where the connection may suffer, you can just revert to your saved maps. While HERE Drive comes with just your country's maps, HERE Drive+ which comes on the Nokia 1520 will include the world's maps. You can also download maps other than those on the app.
The HERE transit app adds lots of new features such as
Customizing your walking speed, preferred walking distance, number of changes and transport modes for better personalization.
Spotting nearby stations with LiveSight for better orientation.
Long-taping on a station on the screen to start journey directions
Vine, Instagram, FIFA'14 and Flipboard
Lumia users have always complained that despite having the best features on their Lumia smartphones, they lag in terms of apps. The Nokia Lumia Black update brings with it some of the biggest apps out there such as Vine, Flipboard, FIFA'14 but most importantly Instagram. While Flipboard has been especially tweaked to include an integrated search feature on the Nokia Lumia 2520, FIFA'14 will pour in soon on the Nokia Lumia 1520 and Lumia 1320.