Nokia Lumia sales up; Sold out in Finland, Ireland
It's official. Nokia Lumia is selling like hot pies. The aggressively marketed, top-of-the-line and the most expensive handset is setting sales charts on fire. After the UK, Lumia has sold out in Finland and Ireland.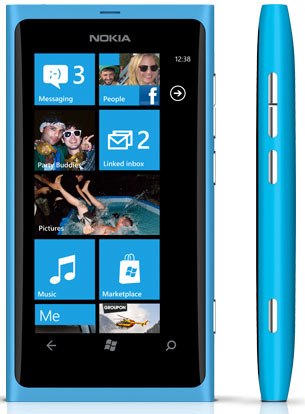 Nokia Lumia has put Nokia back in the smartphone range. Nokia on its part has made good use of all the assistance it could gather from Microsoft, financial and otherwise. It also means that aside from reaching a goal of selling 2 million handsets in Q1 2012, Nokia might also be pouring in profits after a sad previous year with high losses.
Nokia Lumia 800 seems kind of an expensive accessory at its current price as besides the completely new Windows OS, it has a current price tag of Rs. 28,990, at which price, you could actually lay your hands on say, an iPad or a Galaxy S2 which boasts of much better specs.
But why are people buoyed towards it? Nokia has to thank its marketing team for that. Aggressive marketing, exorbitant ads, make the Lumia as desirable as chocolate pie. Besides, Nokia has desisted from nothing; it has even given away free Xboxs and cupcakes, making the Lumia 800 a yummy recipe for success.