Well we are back with some patent war news. And this time it is not Apple and Samsung or

iOS

and Android who might be at war but interestingly it could go on to be

Nokia

and HTC.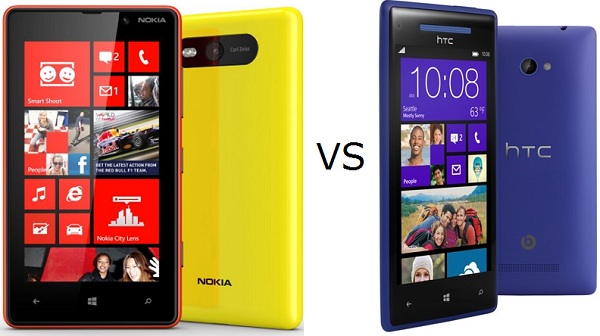 Yes you heard it right. When HTC unveiled its HTC 8X, many people including us and load of our readers felt that the 8X was too identical to the design of the Nokia Lumia 820.

And now it seems that Nokia has taken the note of it too and might be planning to launch a legal battle against HTC and might look at getting the HTC 8X getting banned in some parts of the world, If the so-called-reliable sources are to be believed.
 
Nokia is said to be feeling it strongly that the front look of the HTC 8X looks like the front of the Nokia Lumia 820 which are also followed by the side-curves on the phone's body which seems to be identical too.
 
It would be interesting to see if this turns out to be true or not and will Nokia go ahead and get the HTC 8X banned even before the device reaches the market.
 
What do you feel? Did HTC copy Nokia's design?