Nokia Music app rebranded as Nokia MixRadio
Nokia is working hard to get its services on par with the other platforms. They added a lot of new features.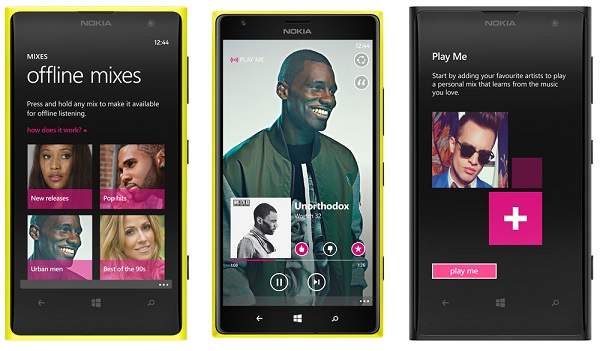 Nokia has rebranded their popular Nokia Music app, which was launched along with their Lumia series, as Nokia MixRadio, which is now a streaming service without ads. The app is currently available for Windows Phone as well as the Windows 8, but requires a music unlimited subscription, which is usually provided along with every Lumia device.
The new Nokia MixRadio provides a personalized radio service. The PlayMe feature lets you add your favourite artists and recommends songs. There are also Pandora-style thumbs-up and thumbs-down votes to refine the selection. It is also very easy to share mixes through email, Facebook, text messages and Twitter.
Speaking about the Nokia MixRadio, Jyrki Rosenberg, VP and Head of Nokia Entertainment, said "Today we are making our mission clear, to provide the most simple, personal radio streaming service available. Nokia MixRadio marries simplicity with an incredible level of personalization, for a mobile first approach that will help everybody, not just the avid music fan, enjoy and discover new music for free."