Just yesterday new screenshots of the Android powered Nokia Normandy leaked. Right in the middle of the screenshot was a date, which we presumed was the launch date. While there was no month specified, considering the schedule of the MWC 2014 expo, we assumed it meant February 25. However now it seems it would be March 25.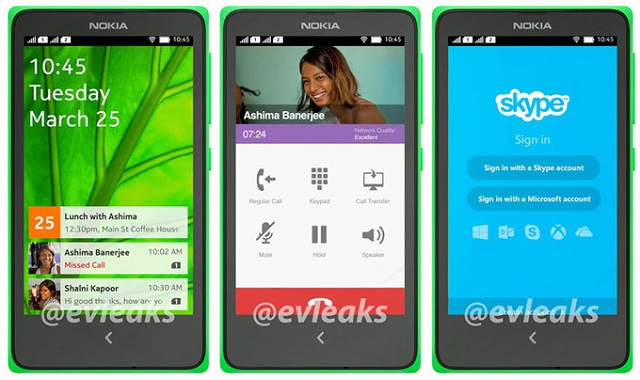 Another screenshot of the of the Nokia Normandy press renders clearly specifies the date March 25, which could be the actual launch date of the new smartphone. Interestingly, while yesterday's screenshot shows that the 25th would be a Tuesday, March 25 is also a Tuesday. Moreover it's quite obvious that Nokia wouldn't launch something as big as its first Android smartphone on the side-lines of the Mobile World Congress, thus making us believe that the launch is on March 25.
Interestingly, the Nokia Normandy screenshot, for the first time involves many Indian names like 'Ashima Banerjee'. While this is far-fetched, this could also imply that the smartphone could be launched in India, which is currently Nokia's stronghold and is soon going to be the second biggest smartphone market. So while it is eminent that we would soon see an Android Nokia smartphone, the only question is when really?