Nokia Normandy screenshots leak, expect it to be announced Feb 25 at MWC
The elusive Nokia Android smartphone we have all been wishing for might finally become real as its another day and there's another Nokia Normandy leak. We have seen live pictures of the phone, its color range and what not. This time we get to see what should be Nokia's (forked) Android interface and it looks quite good if you ask me.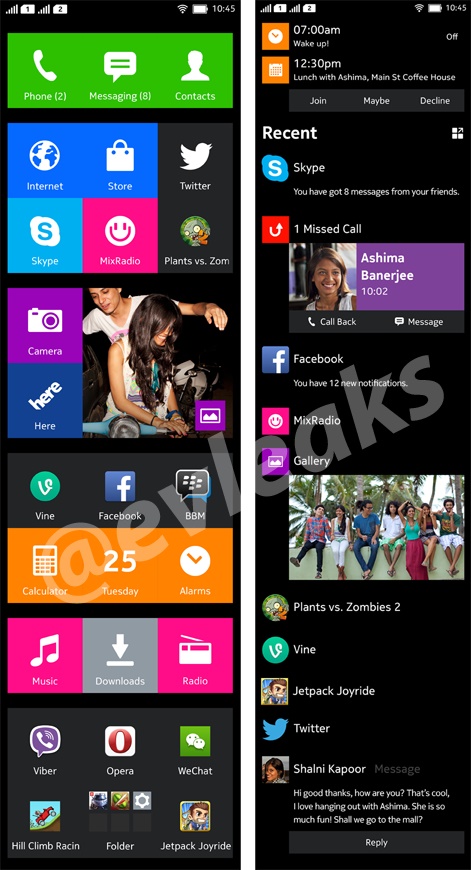 On the left we can see the homescreen which is similar to Windows Phone's tiles featuring start screen. We can see many popular apps on the homescreen so we'll not have any dearth of apps even though its forked Android.
On the right we have notifications as well as what seems like multitasking and events as well. We don't really know if its a Android drop down notification shade or Nokia's Fastlane swipe approach but anyways its cool.
Well you must be thinking what made us say February 25? Well the date of the screenshot is 25th and it is Tuesday and it can only be February 25 and that is the second day at MWC so yes we can expect the Nokia Normandy to be official at MWC on February 25. So any of you excited to see a Android smartphone from Nokia?