The Android powered Nokia Normandy smartphone is creating a huge buzz over the past few days. Just yesterday, the first images of the real prototype device surfaced and now the device has been spotted even more clearly showing off the menu.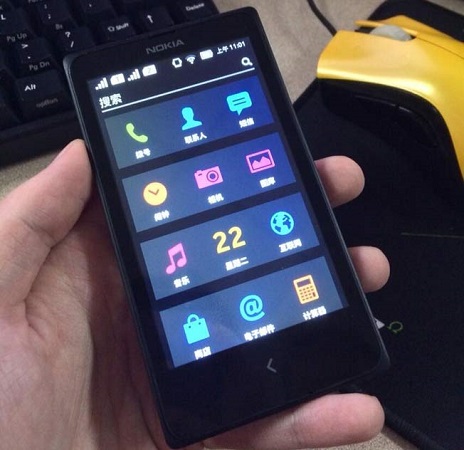 A new image of the alleged Nokia Normandy smartphone has surfaced today. While the previous image of the prototype was partly covered, this time the device is completely open. Also seen is the app menu of the Android smartphone, which surprisingly has a taste of the Asha UI. While we were expecting a slightly forked Android version, Nokia seems to have completely revamped its own Android UI.
Rumours strongly contend that the Nokia Normandy would be announced at the upcoming MWC 2014, which is scheduled for the last week of February. While Microsoft stand on the Android Nokia smartphone is still not clear, Nokia seems to irresistibly drive the Normandy project ahead. Even without the Google Play services, an Android smartphone from Nokia would definitely be a welcome change.