While there has been quite an uncertainty around the Nokia Normandy project, which is Nokia's step into the Android world, the company does indeed seem to be going forward with the project as revealed by a prototype of the device leaked.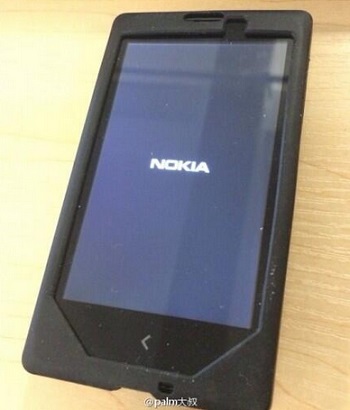 The images of the device of the Nokia Normandy had been leaked earlier on Twitter. However for the first time we got a glimpse of the real prototype device, which by far seems to match the earlier images. As expected, the Nokia Normandy smartphones are designed like the Asha line with a slight touch of its Lumia smartphone range.
This leak comes soon after the UI of the Android powered Nokia device was revealed a few days back. While the device is said to run on Android, the support for the Google Play services would not be there. Despite claims that the Normandy project has been killed for wearable device, Nokia seems to be possessed about the project. Sources even claim that the device may be launched in March, with an announcement at the upcoming MWC 2014.