While Nokia has been focussing more on the smartphone range recently, it doesn't seem to have forgotten its feature phone range which has the highest number of consumers and as such we can expect another decent feature phone in 2014.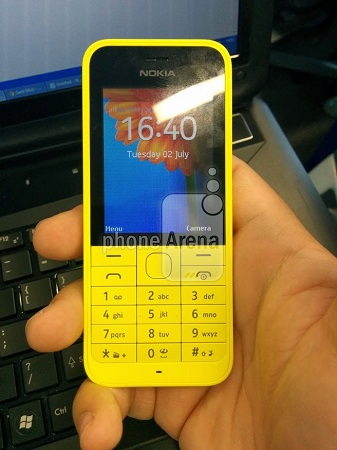 According to sources, Nokia is working on a new feature phone called the Nokia R. the device has a small 2.4 inch display with the numeric keypad with the usual feature phone design. The phone is expected to be released in April 2014. The phone is expected to come with a refreshed OS, which hasn't changed for quite some time now.
The Nokia R has a resolution of 320 x 240 pixels on the 2.4 inch display. There is 16 MB of RAM with a 2 MP camera and an 1100 mAh battery, which seems sufficient given that in all probability it would have just 2G connectivity options. Despite the smartphones rising in the market, feature phones such as these are a hot favourite in emerging markets like India.