Nokia Reaction Bluetooth and NFC enabled headset announced
Nokia has announced a new Bluetooth headset today called the Nokia Reaction, which is also NFC enable. The headset has Nokia's improved version of Always Ready technology that allows automatic audio transfer between the phone and the headset.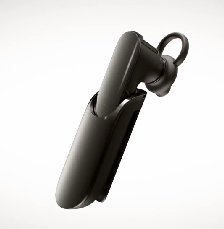 This headset, thanks to the technology, lets you route calls between the handset and headset by just placing the headset on your ear. There is also active noise cancellation that ensures clear audio levels in the headset without any external noises. And that's not all, it also has three in-built microphones.

Not just Bluetooth, the headset can be connected via NFC which allows easy pairing of the device by simply tapping the headset to the handset. There is also the new ear detection technology that lets you answer the call just by placing the headset on the ear.

We will confirm the price and availablility as soon as we get more info on it.