Nokia, which was seen experimenting with Solar charging panels for its smartphones, seems to have taken up the challenge again. After initially giving up on the project because it didn't generate enough power has been reconsidering the project and may also put it on display at the forthcoming Mobile World Congress.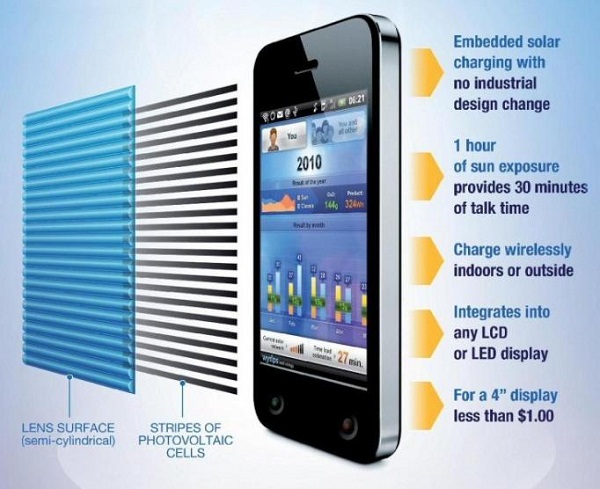 Using the solar panels from Wysips, Nokia plans on integrating the panels with the smartphone screen. The glass also has an array of lenses to direct the light towards the panels. While it's most certainly going to affect the transparency and the picture quality, this is something that would be certainly widely appreciated.
Rumors have it that Wysips has paired up with some manufacturer to demo the product at the Mobile World Congress, the best guess as of now is its old accomplice Nokia. Though Nokia isn't ready to reveal any such plans, we're nearly expecting to see it at the Mobile World Congress which will be held later this month. Whether or not this solar charging smartphones is a hit, is something we can decide only after we see the device.