Sony testing new Xperia phone
After launching the two 1080p Xperia Z and Xperia ZL at last CES, reports claim that Sony is already working hard on a device which could be a successor of these phones. Evidence claims that the company is out testing a 1080p device which is known as C6802.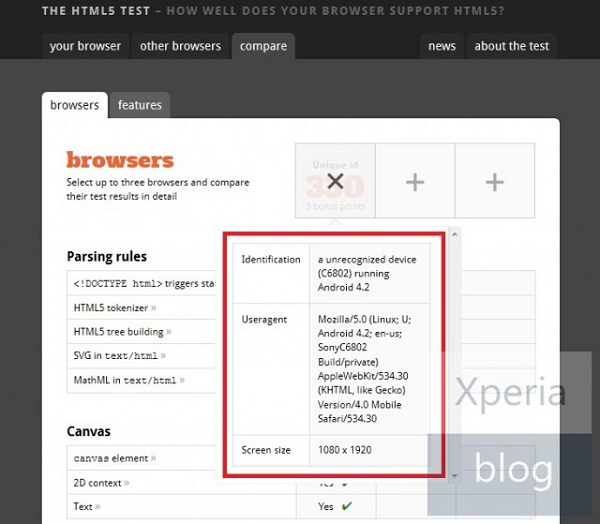 The device model itself hints at its possibility of being related to the Xperia series. While the Xperia Z has a model number of C660X variation, the Xperia ZL is numbered in C650X. So it's highly possible that C670X and C680X are soon to follow. This confirms our doubts that the C6802 would be an Xperia member and probably a successor to the previous series.
The browser test screenshot, on which this entire theory is based, shows the device being tested runs Android version 4.2 Jelly Bean OS and has a screen resolution of 1080 x 1920 pixels, something which has been quite standard for the Sony Xperia series. So it seems most likely that Sony has plans for another Xperia device soon we should be hearing more details soon.