Nokia Suite out of Beta, RIP Ovi Suite
Nokia's rebranding process from the previous branding of 'Ovi' has finally reached the Ovi Suite as Nokia has made a new version of Nokia Suite available for download.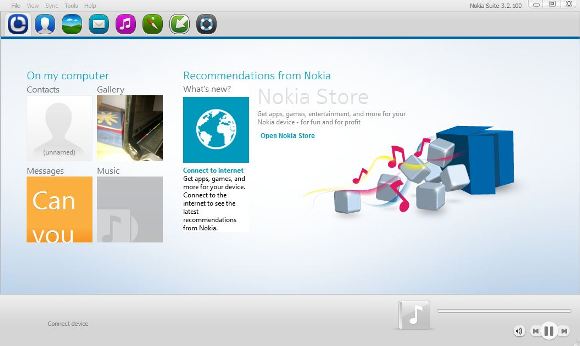 The previous version of Nokia Suite was v3.2.98 beta which was available for download from the Nokia Beta Labs. The new v3.2.100 is now available for download from the Nokia website and is 88MB in size.
The official changelog is as follows:
Nokia Ovi Suite is now called Nokia Suite

A refreshed look and feel

The new Support view offers info and help with using Nokia Suite and your phone

The Support view helps make sure you have enough free space on your phone

The improved sync log shows you what has changed during syncing

Software updates for your phone software and phone applications now run more reliably

You might also notice that Nokia Suite doesn't anymore run the MPlatform.exe process – it has been removed that from the architecture. You'll see MPlatform.exe still running, if you have Nokia Ovi Player installed on the same PC

It contains lots more new stuff, huge amount of different errors have been corrected and also many crash issues have been resolved
Supported mail, calendar and contact applications are Microsoft Windows 7 Contacts, Microsoft Windows Vista Contacts, Microsoft Windows Vista Calendar, Microsoft Outlook 2002, 2003, 2007, 2010, Microsoft Outlook Express and Mozilla Thunderbird.
If you're already running the latest Beta Labs version then you won't be shown for an available update. Instead Ovi Suite v3.2 can be downloaded from here.