Nokia Champagne, new WP 'Tango' handset leaks in logs
A new Nokia WP handset has been spotted over "I'am a WP7" app stats which is said to often reveal new device names and various carrier-variants of devices.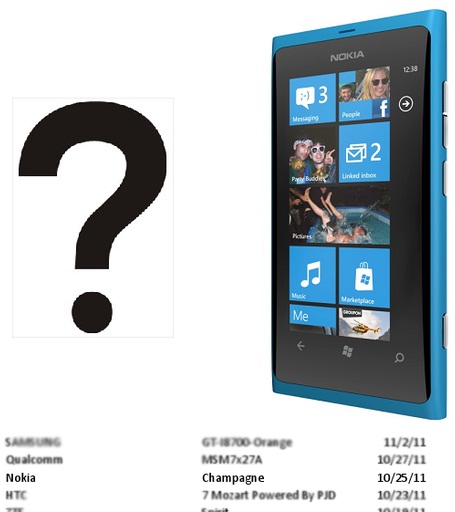 The device named Nokia Champagne was spotted with Nokia World event date of 25th October 2011. So it could be the Lumia 710 or the 800, just named differently for a carrier, or something different altogether. Perhaps the Lumia 900 which has been leaked before.
The source also confirms that it is running OS 7.10.8711 which means that the handset will have the Tango update on it, so maybe a next year release ?
Whatever it may be, we'll be on it if more info pops up.