Nokia T7-00 and 702T TD-SCDMA phones for China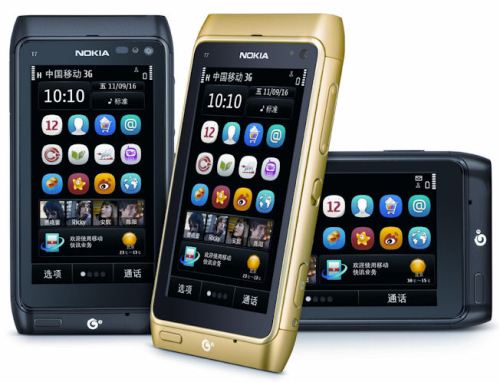 Nokia China has unveiled two handsets that seem quite similar to the Nokia N8 and the E6. The T7-00 and the 702T are TD-SCDMA band based smart phones and will be sold in China with the new Symbian Anna OS. The T7-00 also solves the mysterious handset leaks that were lurking around since the past 2 months.
TD-SCDMA is a China specific 3G variant used by China Mobile. China Mobile had 20 million TD-SCDMA subscribers at the end of 2011 and the company is expecting to add another 25 million subscribers in 2011. This would represent just over one third of the Chinese 3G market.
Colin Giles, Nokia's EVP of Worldwide Sales, said "Today's announcement from Nokia of two handsets for the Chinese TD-SCDMA confirms the importance the Chinese market to Nokia and its commitment to support TD- SCDMA. We are very pleased to continue to work with China Mobile and the introduction of the new flagship models provides TD-SCDMA users a greater degree of choice."
The T7-00 looks exactly like the N8 but will have an 8MP EDoF (Fixed Focus) camera, and the 702T is based on the newly announced E6. Here are the highlighted features:
Nokia T7-00
Flagship TD-SCDMA model; near N8 variant, but with lower specification camera and upgraded screen

3.5 inch clear black display touchscreen (640 x 360 resolution)

8 megapixel EDoF camera, also supports 720p video capture (the device has a flat back, in contrast to the N8's camera hump)

Handwriting, on screen QWERTY and on screen ITU (12-key) text input

Aluminum casing, with integral battery, similar to the Nokia N8's design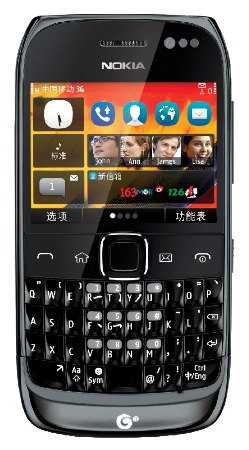 Nokia 702T
TD-SCDMA variant of the Nokia E6

QWERTY keyboard and touchscreen form factor

QWERTY keyboard slightly modified from E6, with larger Ctrl and Function buttons. The Ctrl button also allows easy switching between Chinese language input and English.

2.46 inch screen (640 x 480 resolution)

8 megapixel EDoF camera with dual LED flash, also supports 720p video capture

Stainless steel and hardened glass are the key materials used in construction