Just yesterday we reported about Nokia plans for bigger Lumia devices. Now to add more weight to the news, a photo which of the alleged Nokia tablet has surfaced online.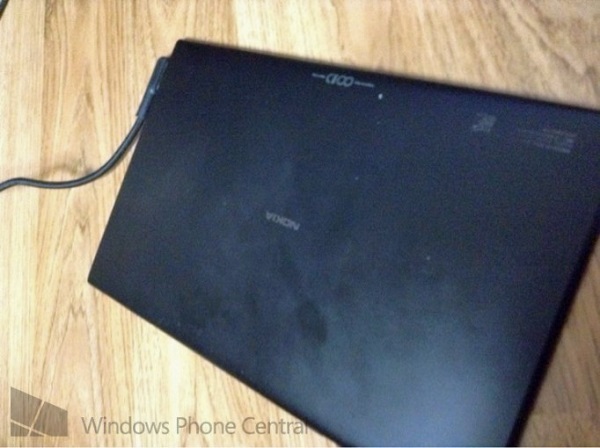 The device in the photo is allegedly said to be a prototype of the Nokia tablet which is powered by Windows RT. According to the sources, the tablet runs on a 1.3 GHz NVIDIA Tegra 3 processor along with 2 GB of RAM. The device is also said to have a 16 point touchscreen with an HDMI port, USB port and a SIM slot.
It was mentioned earlier that Nokia is working on two Lumia tablets measuring 10.5 inch and 8.5 inch. It was also said that both the tablets would feature the new Nokia Zoom technology for camera, which will be seen in the new Nokia EOS. Interestingly, the prototype seen in the image has no camera at all thus raising questions about its legitimacy. However it is also rumoured that Nokia may also launch a tablet at its July 11 event besides the camera phone.