Nokia to release the Lumia 800 battery fix on January 18
So news coming in suggests that Nokia is planning to release the much awaited software fix for the battery issue that Nokia Lumia 800 devices are facing.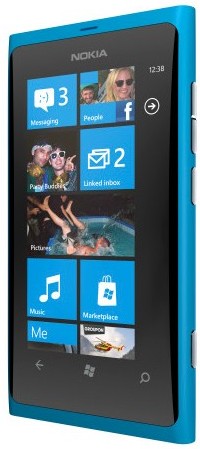 Nokia had a few days back addressed the issue and officially announced that a fix to the issue is on its way soon. Keeping up on its words Nokia plans to release the update around January 18.

A memo received by mobile operator 3 in Italy read:
Subject: WARNING: Problem Nokia Battery Lumia 800 for the only colors Cyan and Magenta.
Nokia has revealed a limited duration of the battery to the software problem Lumia 800 only for the Cyan and Magenta.
As of January 18 there will be a sw update that will also apply directly to the end customer.
Meanwhile, if the customer insists on the immediate solution of the problem proceed as follows: Open a SAT warranty notes indicating "Battery Problem"

The terminal will be replaced with a new terminal
To check if you are one of the many consumers who are affected by this bug, dial ##634#, go to Battery Status and see if the full charge capacity reads below 1000mAh then you will need to get the update. Also if you don't want to wait until the update, Nokia is offering you a replacement.