In the past few weeks we heard rumours that Finnish giant Nokia might go ahead and sell its head office building situated in Keilaniemi, Espoo, Finland.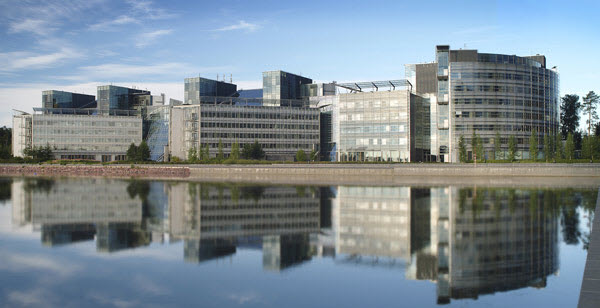 And today the makers of Lumia smartphones has officially announced that it has agreed to sell and lease back its head office building on a long-term lease to Finland-based Exilion.

The sale of the building will be completed by the end for 2012 and Nokia will be adding €170 million to its balance sheet from this sale. Nokia has operated in the 48,000 m2 building since 1997 and it was designed by architect Pekka Helin.
 
Timo Ihamuotila, CFO at Nokia has said,

We had a comprehensive sales process with both Finnish and foreign investors and we are very pleased with this outcome. As we have said before, owning real estate is not part of Nokia's core business and when good opportunities arise we are willing to exit these types of non-core assets. We are naturally continuing to operate in our head office building on a long-term basis.
 
It is indeed not a great news for all the Nokia fans but the good thing is that Nokia is just selling the building and will still continue to operate from the same premises.