Nokia has come out with a new accessory, called the Nokia treasure tag and this might just be something you have been waiting for long. This accessory will take care of your stuff using your Nokia Lumia smartphone. This accessory might help you keep track of keys, wallets and other valuables.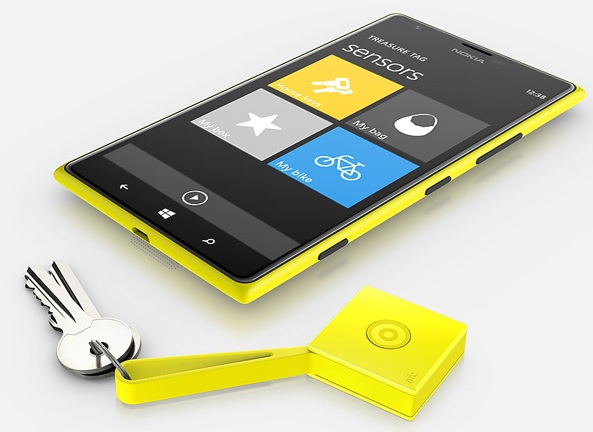 Nokia Treasure Tag details
The Nokia Treasure Tag looks like a matchbox and comes in a range of colors – cyan, yellow, white and black. It uses NFC or Bluetooth along with an accompanying app on your Nokia Lumia app. All you need to do is attach the Nokia Treasure Tag to the item. After that, if the item gets detached from the accessory, it will pull up a map using the Nokia HERE to help located your lost item.
You can, in fact, use four different treasure tags with your Lumia smartphone. These will have a Live Tile right on your phone's start screen and can be easily deactivated if needed. The Nokia Treasure Tag comes with up to 6 months of battery life and comes with a CR-2032 replaceable battery.
Nokia treasure Tag pricing and availability
The tags are priced at $30 each and will need the device to have the Lumia Black update, pre-installed. Nokia has also stated that third-party applications for Treasure Tag to support Android and iOS devices might be coming out soon too. It will be available in April.