Nokia, Windows Phone, RIM and Google confirm there is no CarrierIQ on their devices
As the CarrierIQ controversy is fuelling up, many companies have come up and have issued a statement in which it has confirmed that their devices never carried the now-controversial software ever.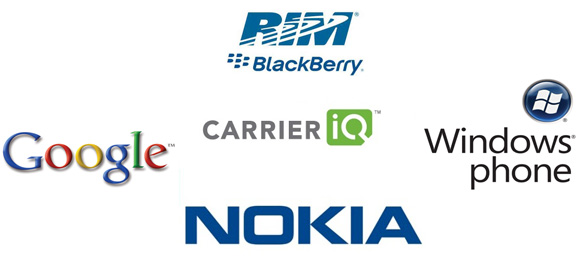 "Nokia is aware of inaccurate reports which state that software from CarrierIQ has been found on Nokia devices. CarrierIQ does not ship products for any Nokia devices, so these reports are wrong."
This should come as a relief to the many smartphone users but you never really know what is inside the device.
Also confirmation is coming in from Windows Phone that none of its devices carry the CarrierIQ software as being claimed by the company. Joe Belfiore has now confirmed that Windows Phone 7 handsets are completely free from the key logging software and none of the information of users is being stored. This also means that if you want a secure phone, then Windows Phone is best option.
In a statement RIM, the maker of BlackBerry, said:
"RIM does not pre-install the Carrier IQ app on BlackBerry Smartphones or authorize its carrier partners to install the Carrier IQ app before sales or distribution," It went on to say, "RIM also did not develop or commission the development of the Carrier IQ application, and has no involvement in the testing, promotion, or distribution of the app."
On the other hand Google has also clarified that none of its Nexus device carry the CarrierIQ software onboard. Google also said that it doesn't have any affiliation with CIQ.
"We do not have an affiliation with CarrierIQ. Android is an open source effort and we do not control how carriers or OEMs customize their devices."
Well still wonder where this whole controversy will end and who has to be blamed, the company, carriers or OEMs?