Nokia Windows Phones to hit China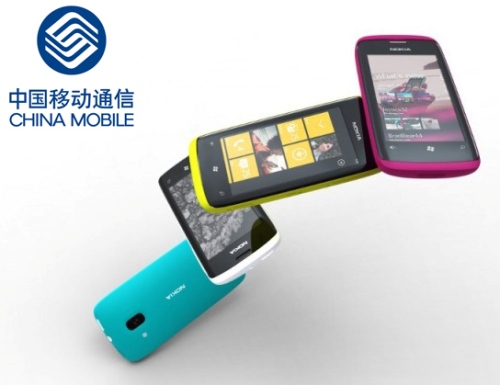 Nokia will be launching its new line of Windows Phone 7 handsets in China through its largest mobile phone carrier, China Mobile. According to Nokia executive vice president Colin Giles, the smartphones would operate on China Mobile's 3G network using the TD-SCDMA standard. China Mobile has more than 600 million users or about two-third of the country's total mobile phone subscriber base.
Nokia has been the top selling handset manufacturer in China. However, Nokia's financial report for the second quarter indicates a loss in mobile device shipments for China as it sank to 11.3 million, a 53% decline from the previous quarter. The introduction of the upcoming 'Mango' equipped handsets can prove to be much more fruitful for the company.
C.K. Lu, an analyst with research firm Gartner said,"Nokia's strategy is to use Windows Phone to position its smartphones as higher-end devices. But if you want the mass market, you have to drive down the price. I think this Windows Phone 7 will help them, but I don't think it will have a big effect."