Nokia X live images surface
With the Android powered Nokia X just a few days away from announcements, the live images of the device are pouring in.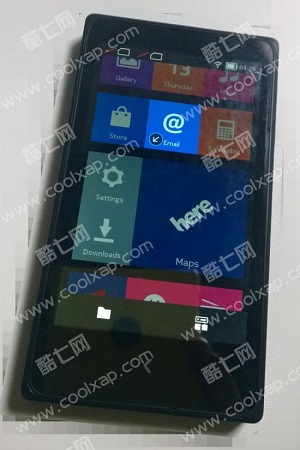 The live images of the Nokia X show the smartphone with a glimpse at the UI, which is Nokia's first attempt at Android. While it is already made clear that Nokia wouldn't use the Google Play Store, some sort of app store is clearly visible on the phone. But more importantly, the UI uses tiles, just like the Windows Phone 8 devices.
There is a tile for the Nokia HERE maps, which would apparently take care of the map requirements of the device. It seems like the tiles can be dragged and reshaped. Overall, Nokia seems to have brought about a complete change in the Android UI. We are really looking forward to the Android powered Nokia device and in a few days we'll get to see it.