With the MWC just 20 days away, the Nokia X aka Nokia Normandy is getting closer to its eventual  launch. Now, we have a new report which sheds some more light on the Nokia X.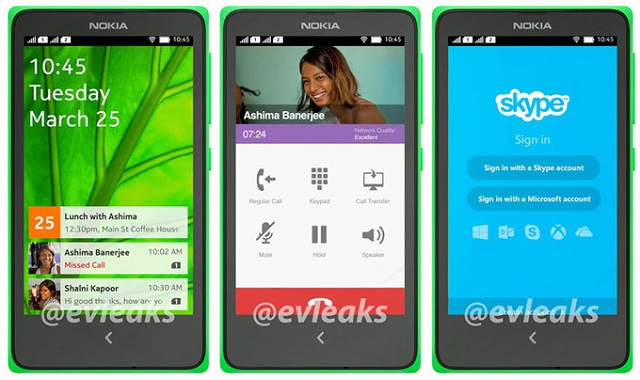 A Nokia India senior executive spilled some beans on the Nokia X saying that the Android smartphone from Nokia will be a part of the Asha lineup and will be released in March. So, if the device will be called Nokia Asha X  or something else? That is still a mystery.
We know pretty much everything about the device, the way it looks, the colors it will be available in, the Android UI from Nokia and its benchmark results. We know the specs as well which feature a 4-inch WVGA (800×480) display, a 1.2 GHz dual-core processor and 512 MB of RAM, 4 GB of internal storage and a 5 MP camera.
The specs of the device sound similar to a device, right? Yes, the Lumia 520, the specs are identical but for the storage and dual-SIM connectivity so we can expect it to launch at a price similar to the Lumia 520.
This MWC is surely going to be exciting if you are a Nokia fan. The Nokia X or the Nokia Asha X is all but certain to be unveiled at MWC. So, tell us y'all, will you buy an Android smartphone from Nokia?