Apple has had a tendency to pop up unexpected surprises. While people are waiting with baited breaths for the next version of Apple's stellar tablet – the iPad to be released, they might be aghast to know that what they end up seeing might not be the iPad 3, but in fact, the iPad 2S.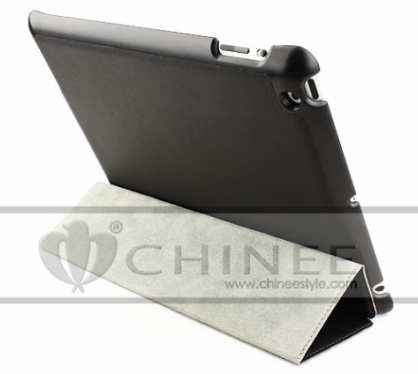 The news has spread like wild fire due to the pictures of an iPad 2S case from Chinese company Chinee being circulated online. The 'S' reminds us of what Apple did last time, while the entire world waited with eager anticipation for the iPhone 5, Apple unveiled the iPhone 4S. If the grapevine is something to go by, the iPad might be in for a similar treat.

The iPad 2S might not be thinner but rather 1 mm thicker than the previous iPad – the iPad 2. If the Chinee case rumor is to be believed this case might be 9.8mm deep. It might also be, that Apple might be repackaging its iPad 2 with certain software and hardware tweaks, a concept it used with the iPhone 4S.
While the iPad 2S is hardly enough to get us excited, it might feature tweaks such as a quad-core processor, LTE connectivity, Siri integration and a retina display. But we will warn you in advance, that rumors are rumors unless proved otherwise.

Via