Notekeeper, the Evernote client, now available for Symbian
Evernote, the popular note taking and archiving application is available on every platform known to human except for the burning Symbian OS. We really wonder as to what has kept the developers skip Symbian given that the platform still holds a great number of user base and bringing the app will be beneficial to both the users and makers of Evernote.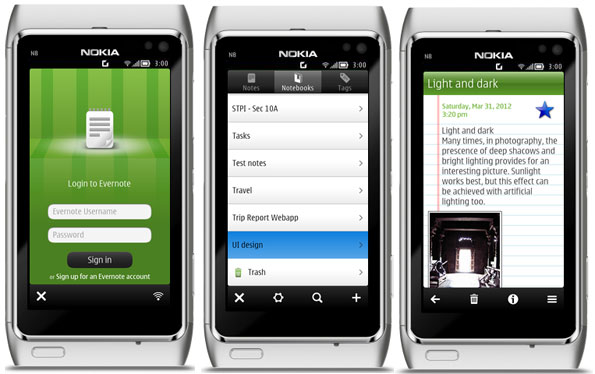 But anyways, we always have an alternative for any popular app and here comes in the Notekeeper, which has all features offered by Evernote like taking notes, capture pictures, create lists of things to do and record memos, syncing for free content on the web.

With Notekeeper, you can:
Read and edit the notes in your Evernote account

Create notes

Organize notes in notebooks and tags

Search for a note

View rich-text and images in notes

Favourite notes

Offline notebooks