Now access Data even when you are abroad with the Matrix SIM card
Matrix Cellular has introduced new services to international telecommunication solutions. Indians now travelling abroad can use their data services along with voice calls with a Matrix SIM card on their smartphones at one-tenth the cost of International Roaming.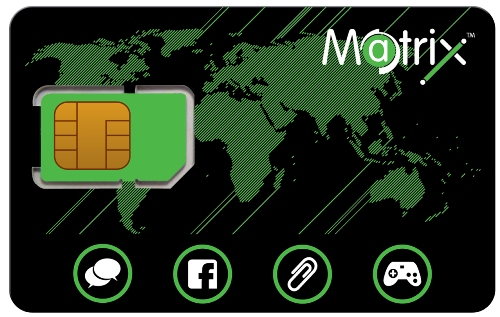 As you all know using data services on your handsets on International roaming can cost you a fortune. Charges are imposed at per MB and at an average cost of Rs. 750 per MB and one may spend Rs. 1500 just by checking one email. Every status update on Facebook can be charged up to Rs. 52 and using BBM can cost up to Rs. 3000 per day on International Data Roaming.

Using all these services with a Matrix SIM card on your Smartphone will be just one- tenth the cost of International Roaming Data charges which means more money saved.
So the next time you go abroad, remember to take a Matrix SIM card for economical phone calling and data access on your mobile phone.