Now Activate BSNL 3G Data Pack by SMS in Chennai and TN
Bharat Sanchar Nigam Limited (BSNL) has today announced the implementation of activation of 3G Data packs/STVs through SMS in its Chennai and Tamil Nadu telecom circle.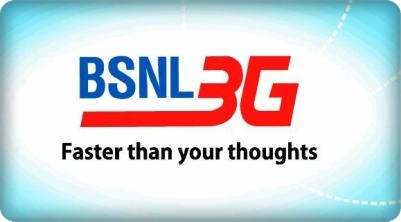 Now BSNL 3G users will be able to activate any 3G data pack of their choice by just sending in an SMS from their Mobile Number.
Until now these plans were only opt able by the users through C-Top by retailer or BSNL office. But now users will be able to opt for 3G plans by sending a keyword of their wishful 3G pack to 53733 and the plan would be activated.

The advantage of opting for the 3G packs by SMS is that users will now not be dependent on retailers and would also save starting from Rs. 3 on 3G STV 25 as BSNL would charge only Rs. 22.25 for the activation to a maximum of Rs. 331 when the user activates the STV 3002 for which BSNL would charge only Rs. 2671.76.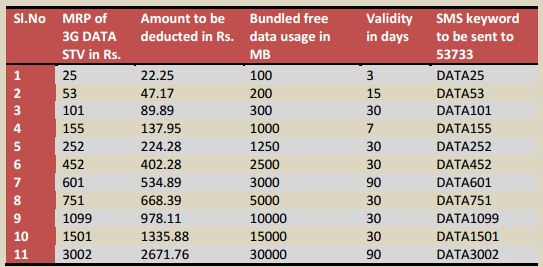 So now with the ease of activate BSNL users would also save some hard earned money.

Please Note:
25% extra bundled free usage for Data plan/STV with bundled free usage of 1000MB and 2000MB is included as a promotional offer valid for 90 days (from 08.06.12 to 05.09.12)

These vouchers will also be available through C-Top up.

Also customers are requested to keep sufficient balance in their account before opting for SMS Activation.